The state certificate in Polish as a foreign language is the only official Polish document confirming a foreigner's knowledge of the Polish language. The certificate is a prerequisite for obtaining Polish citizenship and, in the light of the new regulations, also for granting a long–term EU residence permit.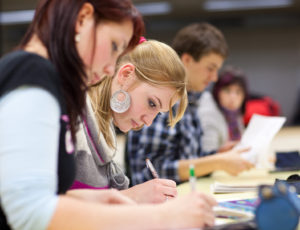 The certificate will also be needed for people who plan to take up employment in positions requiring the use of Polish, including in health care and civil service.    
Polish universities may also require official proof of Polish language skills. A foreign student, after submitting the Certificate, will be released from the language qualification test or preparatory courses to study in Polish.
Other people who want to prove their knowledge of the Polish language are looking to obtain the Certificate more and more often, seeing it as, for example, their big advantage in the labour market.
 NOTE! In some cases, it is possible to issue a Certificate without having to pass an exam. Please contact us for detailed information. We will help you prepare the appropriate application.
DATES
Certification exams are conducted by the State Commission for the Certification of Proficiency in Polish as a Foreign Language and are organized at least three times a year:
•      in spring (March/April),
•      in June,
•      in November.
The organizer adds a new exam date. From 2020, the exam can also be taken in January.
EXAM SESSION SCHEDULE
Upcoming exam session: 07-08/03/2020
PLAN FOR 2020
January 25-26, 2020: level B1 in a group suited to the needs of adults;
March 7-8, 2020: levels B1, B2, and C1 in a group suited to the needs of adults, as well as B2 suited to the needs of children and youth;
June 6-7, 2020: levels B1, B2, and C1 in a group suited to the needs of adults, as well as B1 and B2 suited to the needs of children and youth;
October 17-18, 2020: levels A2, B1, B2, C1, and C2 in a group suited to the needs of adults;
WHERE TO TAKE THE EXAM
To register for the exam, you need to contact the selected center directly. Below is a list of centers authorized to organize certification exams:
http://certyfikatpolski.pl/wp-content/uploads/2018/03/Lista_podmiotow_1.pdf  
LEVELS
The exam for the Certificate is carried out at six levels: A1 – C2 in a group suited to the needs of adults, as well as A1 – B2 suited to the needs of children and youth.
HOW THE EXAM LOOKS LIKE
Candidates should reserve an entire weekend for the exam. On Saturday, they will take part in the written exam and on Sunday, they will take the oral part. However, most of the examination centres give the opportunity to have the oral part on Saturday, after completing the written one. The number of spots is limited, so the order of applications counts. It is worth asking about the option of taking the oral part on Saturday already when registering for the exam.
Sample exam schedule:
Saturday
9:00 a.m. organizational meeting
9:30 a.m. – 1:50 p.m. four written parts:
● Listening comprehension (25 min)
● Reading comprehension (45 min)
● Grammatical correctness (45 min)
● Writing (75 min)
There is a ten to fifteen minute break between each of the parts.
Sunday
9:30 a.m. – 5:00 p.m. Speaking (15 min)
Lists for the oral exam will most likely be posted on Saturday. Each of you comes at a specific hour (it will be listed next to your name). The exam itself is short, only 15 minutes plus time to prepare.
COST
The exam fee is set individually by each centre, however the fee cannot be higher than:
90 Euro for levels: A1, A2, B1, and B2 (exams suited to the needs of children and youth)
120 Euro for levels: A1 and A2 (exams suited to the needs of adults)
150 Euro for levels: B1 and B2 (exams suited to the needs of adults)
180 Euro for levels: C1 and C2 (exams suited to the needs of adults) 
PREPARING FOR THE EXAM
We advise all candidates to prepare for the State Certificate exam under the guidance of EXPERIENCED TUTORS – preferably those who have already conducted the examination.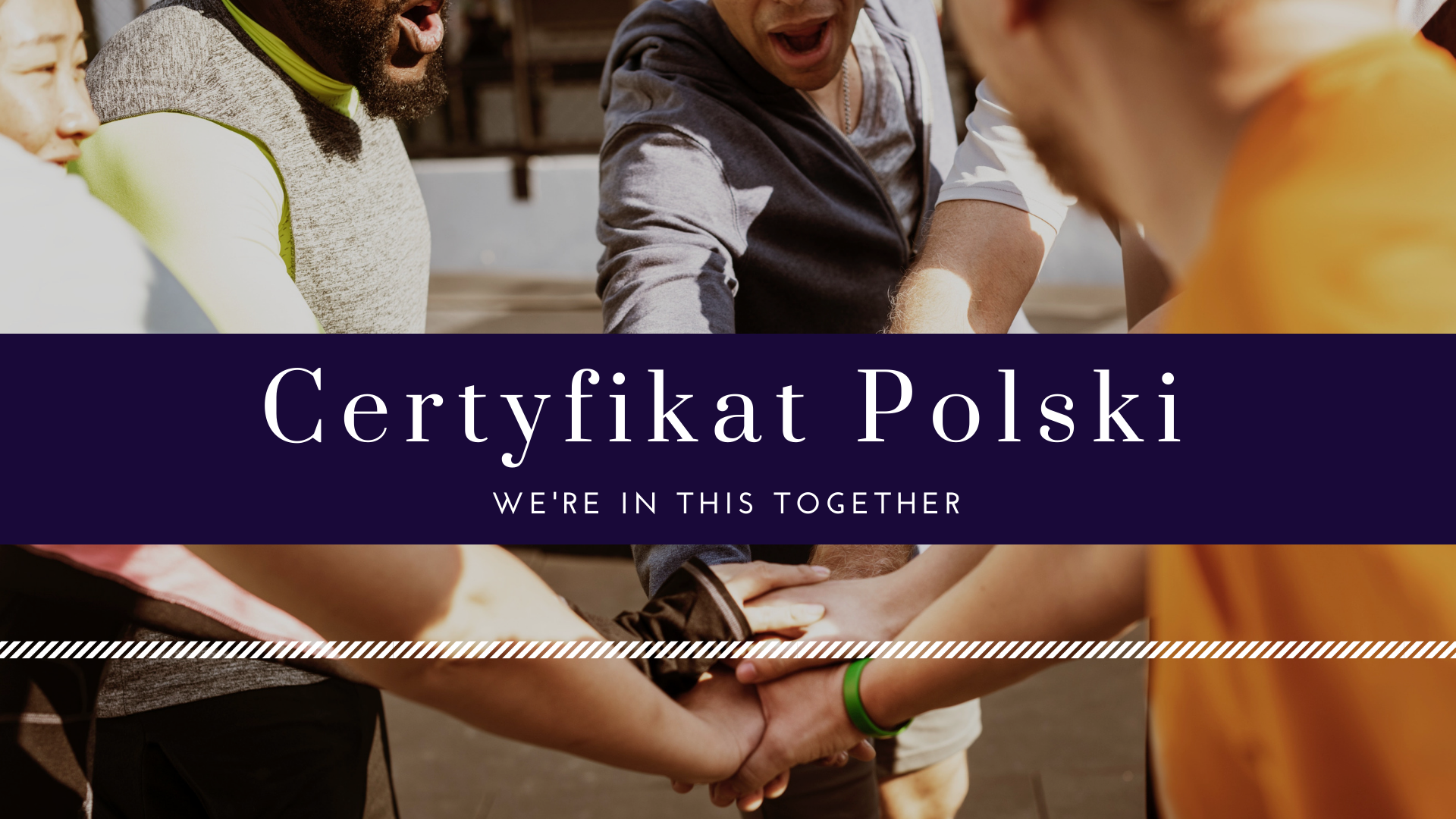 We naturally recommend our Centre where preparatory courses for the certification exam are conducted by former and active examiners in the State Commissions of leading Polish university centres. 
Our exam course is 60 lesson units realized during 30 meetings of 90 minutes each. We are able to use this time very effectively, because we do not have to guess what issues will appear on the exam. Our many years of experience, gained during many editions of the exam, allow us to draw clear–cut conclusions about what you will almost certainly be tested for.
Click the button below to find out when the next edition of the Certificate Course will take place:
However, if, for various reasons, you are preparing for the B1 level exam yourself – here's a handful of reading for you:
Przewodnik po egzaminach certyfikatowych, Towarzystwo Autorów i Wydawców Prac Naukowych Universitas; Or for B1, Universitas; Od słowa do słowa toczy się rozmowa, Przemysław E. Gębal; Oswoić tekst, Andrzej Ruszer 
POLISH FOR CHILDREN AND YOUTH
So the decision was made – you are moving to Poland. Your life and that of your children is turned upside down. New country, new city, new language, new flat, people, work, school – you face a lot of challenges.
The little ones will cope quite well and begin to learn Polish together with their peers in kindergarten – how to help schoolchildren and youth to find themselves in the new linguistic reality? 
Schools, whether private or public, will probably offer you lessons, but it will soon turn out that there are too few of them, or the teacher, despite most sincere intentions, will not be able to achieve much, because oftentimes they are not prepared to teach Polish as a foreign language. The inability to communicate freely with the environment can, in turn, cause great stress to children and youth, and as a result, problems that can, after all, be avoided.

Come and visit us
We will help to ensure the future and comfort of your child in Poland
We have many years of experience in teaching the Polish language to EXPAT KIDS. We are aware of the challenges that your children face in the school environment and strive to provide them with the greatest possible support. Our working methods are primarily based on spontaneous and stress–free simulations of speaking. We use our own lesson sets and top textbooks for teaching Polish as a foreign language. 
Our Polish language course for children and youth include: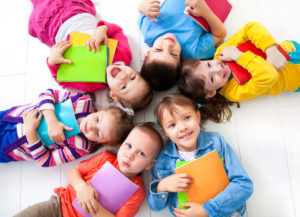 individual classes or small groups (6 students max.)

stress-free learning

original materials

modern learning methods

didactic and pedagogical support

class schedule tailored to the school timetable
Enroll your child for the course
Start preparing your child for a great life change, which is the fact of coming to Poland, still before the move. Familiarize yourself with our offer of "online Polish language" courses.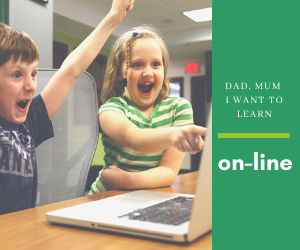 Click the button below to find out more about our language courses and learn about lesson prices.
EXAM FOR MEDICAL PROFESSIONS
The exam is not a test of medical expertise. It checks the knowledge of Polish medical terminology and efficiency in communicating with patients, doctors, and other healthcare professionals.