What PESEL actually is
PESEL is an abbreviation that stands for Powszechny Elektroniczny System Ewidencji Ludności, eng. Universal Electronic System for Registration of the Population. This 11 digits numeric code makes possible to identify any person in Poland. PESEL is given to every citizen of our country at the moment he or she is registered with official authorities right after birth. As a foreigner, you also can be assigned a PESEL.
Every PESEL number is unique. First 6 digits represent the date of your birth: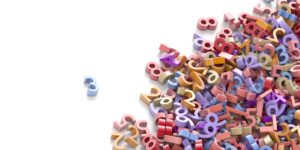 xx – day, xx– month, xx – two last digits of the year
For example, if you were born on 13.03.1986 your PESEL will start with numbers 130386
The next 4 numbers of PESEL include the gender of the person. When the last number of this section is an odd number (1, 3, 5, 7, 9), the PESEL belongs to a male, if it is even (0, 2, 4, 6, 8), it belongs to a female.
The last number is random and is generated by an algorithm.
 Why foreigner needs a PESEL number
If you want to: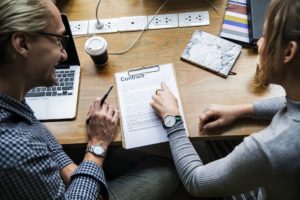 create an account in Polish bank
sign an agreement for Internet/phone/ apartment
register at the local doctor (NFZ)
 work in Poland
prepare annual settlements (PIT-11 form) when you employed, PESEL became a tax identifier
buy private insurance (in PZU, Warta, Aviva)
to enter a stadium
very often to sign up for gym/joga/ dance classes
use ePUAP's Certified Profile (Profil Zaufany ePUAP)
As you can see above, having a PESEL number will make your life in Poland easier. Another thing is, according to the new legal rules, when your stay in Poland is longer than 30 days – PESEL is obligatory.
How to obtain a PESEL number
There are 2 ways to get your PESEL:
1   As of 1 January 2018, foreigners who make temporary address registration are assigned PESEL number automatically without the need to state a legal basis.
2  When you couldn't register or you don't have an address for a temporary stay in Poland – you need to fill up a special form.
Rember, this service is free of charge. The process of granting the PESEL is quite fast – most people manage to get it at one go, however it may last even 30 days.
PESEL registration form 
Most of you will obtain a PESEL number automatically as a result of fulfilling a legal obligation of registering your place of living (zameldowanie) in the local City Council (Urząd Miasta). In some cases, you will need to complete the application form you can download here. It is available only in Polish, so we present it below with instructions in English:
Application form completed? Good 😎 So now, prepare a document you can use to prove your identity and deliver the form to the office of the district (Urząd Gminy) in which you live. Wrocław ex-pats, you should go there: Centrum Obsługi Mieszkańca Wrocław
You might want to know, that it is also possible to submit an application for granting a PESEL number through a proxy acting on behalf of the principal.
If you require any further legal advice or information for your PESEL number, or you want us to submit an application for you, contact us: