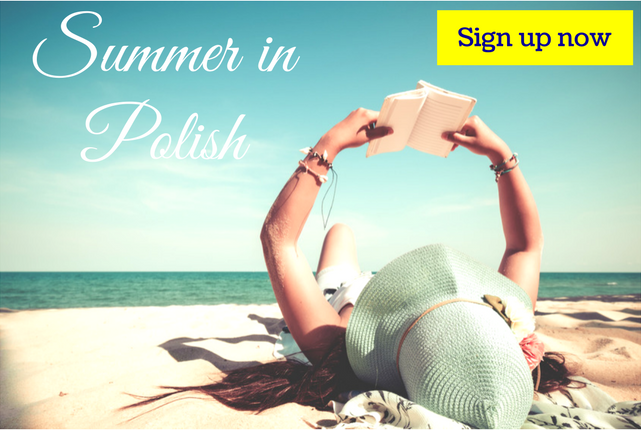 Hi! Are you ready to learn some Polish? 😀 It doesn't matter if you're a total beginner or you've almost mastered beautiful Polish language – come and check out what I've prepared for you.
What we offer
– one on one and group lessons (2 or 2-4 people)
– standard courses
– intensive courses
– survival courses (communication courses)
– preparatory courses (for University candidates and for those, who want to take the State Certificates in Polish – trust me. I am an examiner ;))
– fast line courses for Slavic lgs speakers
Additional benefits you get once you sign up
– Evenings with Polish cinema
– Saturdays with Polish cuisine
– Board Game Geeks – meetings in Polish
– Free Polish and English Conversation Clubs for every student
– Speech Therapy upon request
a. to improve your pronunciation
b. to treat your bilingual kid's articulation problems
c. we work with profs in this area (who specialize in working with children!)
– Coffee, tea and snacks (I've been bringing healthy food, not only cookies :D) at every lesson
– You'll meet great people, experience excellent atmosphere and get some good Polish vibes 😀
– amazing view from the office on 7th floor!
Want to learn more about teaching methods, courses and pricing? Please contact us directly.